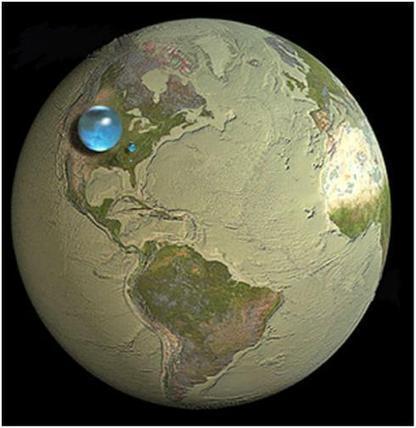 Water is not scarce. It is made up of the first and third most common elements in the universe, and the two readily react to form a highly stable compound that maintains its integrity even at temperature extremes.
Hydrologist Dr. Vincent Kotwicki, in his paper Water in the Universe, writes:
"Water appears to be one of the most abundant molecules in the Universe. It dominates the environment of the Earth and is a main constituent of numerous planets, moons and comets. On a far greater scale, it possibly contributes to the so-called 'missing mass' [i.e., dark matter] of the Universe and may initiate the birth of stars inside the giant molecular clouds."
Back home, Earth is often referred to as the "water planet," and it certainly looks that way from space. H2O covers about 70% of the surface of the globe. It makes all life as we know it possible.