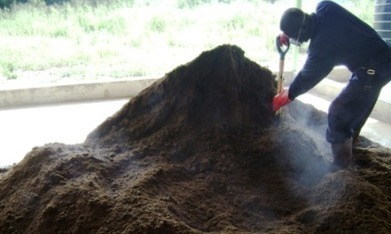 In Ghana, an innovative project to turn human waste into fertilizer could help sustain local food production while making money out of muck (Great ? by @AlertNet -- we need to think about all the reuse options though, esp.
The project is looking to harness human waste and turn it into safe, hygienic fertilizer pellets that are suitable and safe for application by farmers.
If successful, this fertilizer will help farmers increase the organic content and nutrient levels of their poor soils, which in turn can increase the water-holding capacity and crop yields of their farming land.
Via
Bert Guevara