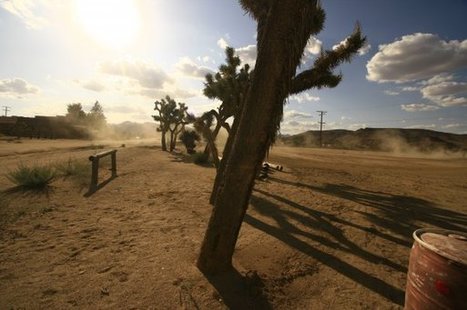 About a decade ago I realized we were putting the finishing touches on our own extinction party, with the shindig probably over by mid-century.
During the intervening period I've seen nothing to sway this belief, and much evidence to reinforce it. Yet the protests, ridicule, and hate mail reach a fervent pitch when I speak or write about the potential for near-term extinction of Homo sapiens. I hear how:
We're different.
We're special.
We're too intelligent.
We'll find a way out. We always do.
We're humans, and therefore animals. Like all life, we're special. Like all organisms, we're susceptible to overshoot. Like all organisms, we will experience population decline after overshoot.
Let's take stock of our current predicaments, beginning with one of several ongoing processes likely to cause our extinction. Then I'll point out the good not quite so bad news.
We're headed for extinction via global climate change
It's hotter than it used to be, but not as hot as it's going to be.
The political response to this now-obvious information is to suspend the scientist bearing the bad news. Which, of course, is no surprise at all: As Australian scientist Gideon Polya points out, the US must cease production of greenhouse gases within about three years if we're to avoid catastrophic runaway greenhouse. I think Polya is optimistic, and I don't think Obama's on-board with the attendant collapse of the US industrial economy.
Climate change is one of three likely extinction events. Well, three I know about: I'm certain there are others, and any number can play.