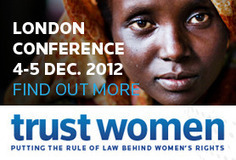 The worst drought in the United States in over a half century slashed crop output, snarled river transportation and is now drawing down water in the U.S. Great Lakes, particularly Lake Michigan.
The low water was exposing broad expanses of shoreline to owners of lakeside property, but so far no significant impact has been reported by commercial shipping interests, the U.S. Army Corps of Engineers said this week.
The water level in Lake Michigan is within two inches of its December record low set 48 years ago. The lake is one of the five lakes that make up the Great Lakes, which cover 94,000 square miles and straddle the United States and Canadian border.
The water level on Lake Michigan may fall to record lows over the winter unless heavy rains fall soon or large snowstorms blanket the area surrounding the Lakes.
"There is a good chance of setting record lows. We've been falling below average for over a decade due to lean winter snowfalls," said Keith Kompoltowicz, chief of watershed hydrology for the Army Corps of Engineers.
The Great Lakes, which comprise lakes Michigan, Huron, Erie, Superior and Ontario, contain about a fifth of the world's fresh water supply and 84 percent of the supply in North America.