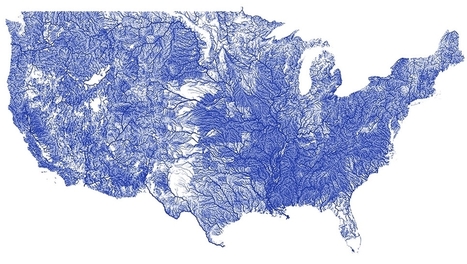 A recent report by the U.S. Environmental Protection Agency concluded that 55 percent of U.S. rivers and streams are in poor condition. Many of us might not realize just how many rivers and streams there are in the United States.
This map gives you an idea of how many there are; visit the link to see many beautiful different visualizations of rivers in the U.S., as well as an interactive map that you can play with and zoom in and out of to see the rivers in your area.
All river data comes from the NHDPlus dataset, a geo-spatial, hydrologic framework dataset envisioned by the US Environmental Protection Agency.
Via
Lauren Moss