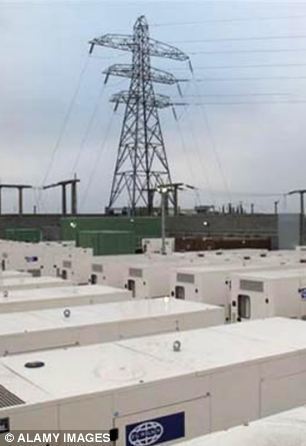 Green Frog Power, Abbey Powergen and UK Power Reserve are among the few firms which have been willing to confirm that they have taken advantage of contracts through Stor under which they can be paid for diesel plant generation even when it is not used.

Green Frog was originally established to collect cooking oil which could be turned into biofuels for generating electricity but later since switched to using traditional fossil fuels to make power.

Backed by a former part of HSBC bank known as InfraRed Capital Partners, Green Frog has built 214MW of diesel generation including a 52-generator site producing 20MW of power at Neath in south Wales, a similarly sized one in Swansea and others in Hull and Plymouth.

Mark Jones, a Green Frog director, admitted the carbon intensive diesel equipment was expensive to run but insisted it was built only to respond to occasional moments of peak demand.
Via
Svend Aage Christensen
,
Jocelyn Stoller