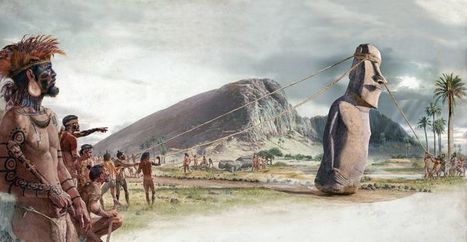 How did ancient Polynesians move the stone giants? The answer may lie in the moai's pleasantly plump midsections.
The multiton behemoths traveled up to 11 miles (18 kilometers) from the quarry where most of them were carved, without the benefit of wheels, cranes, or even large animals.
Scientists have tested many ideas in the past, figuring that the islanders must have used a combination of log rollers, ropes, and wooden sledges. Now a pair of archaeologists have come up with a new theory. . . .