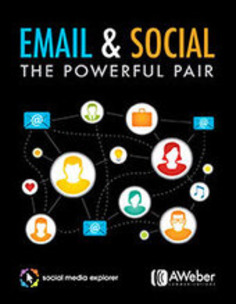 Business results are why we keep talking about, and using, email. These days, email is way more powerful when it's properly integrated with social media, not seen as an afterthought or a channel to be managed separately.
If you're into things like growing your audience, cultivating stronger relationships with customers, and increasing sales and ROI, then you're going to love this.
We've teamed up with digital marketing maestro and author Jason Falls for a brand new special report on the subject.