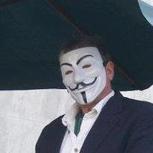 I scooped this because I'm very proud of Oregonians who have stood up for their rights and done it peacefully in spite of the police being 'not nice' and even inflicting unnecessary harm on them at times.
Oregon was hit very hard by the recession and people have a right to be angry and they have a responsibility as citizens of Oregon to ask the hard questions.
This is a great and awesome example of social media and how Stacey Phillips uses it for his causes.
Warmly,
Susan