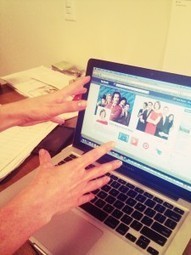 Facebook uses a complicated algorithm that limits your page's reach, but there are a few things you can do to help improve it.
By now, you probably know that not all your fans see your Facebook fan page's posts (a typical Facebook post reaches only 17% of its audience). I can tell you from personal experience that I "like" a total of 180 pages on Facebook, but I only see a handful of posts from a fraction of those pages.
Why don't we see all of our "liked" pages' posts? Facebook doesn't dump every post chronologically into its users' newsfeeds; it uses an algorithm called "EdgeRank" that combines a number of different factors that determine how posts show up on newsfeeds. Unfortunately, that means it's harder for everyone who uses Facebook as a business marketing tool to reach their audiences.