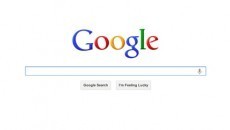 Don't let Google Search's new Penguin update put your site in the deep freeze. Here's how to optimize.
Google's so-called Penguin update has wreaked havoc on some search engine results and many small-business websites have felt the brunt of its impact. So many business owners have spent time, money and effort trying to boost ranking by maximizing SEO—only to be struck by an almost immediate change from Google.

Some of the methods taught by search gurus as the way to use content marketing as a means to promote your site have become the fastest way to sink your rankings. What Google constantly strives to do with its updates is weed out the spammy sites that have been using those techniques as a way to cheat the system and boost their rankings.

The newest algorithm is supposed to help high quality web content reach the top of the rankings and knock spam sites out of place. Unfortunately, if your website has fallen victim to the new update and caused a decrease in your typical traffic flow from Google, then you need to look at what changes need to be made in order to regain (and even elevate) your page rank.