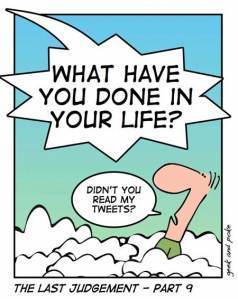 The Point: Don't over analyze what to do with Social Media for your company "Just Ship It"
Read more at http://www.jeffbullas.com/2009/09/15/5-dos-and-5-donts-of-social-media/#rXeCfst7eWPjeXvb.99
So while I was talking to a client today who has been agonising over the detail of the design, features and colours for their website (for the last 5 months) I was reminded of the principle of "Just Ship It" and how important it is in the new age of digital media and how even more relevant Nikes slogan of "Just Do It" has become.
While this client is agonising over the minutae, the competition is pulling ahead and the gap is widening and the hits to their website is slowing and their website enquiries are dropping.
So what are 7 elements and building blocks behind the principle of "Just Ship It" ?