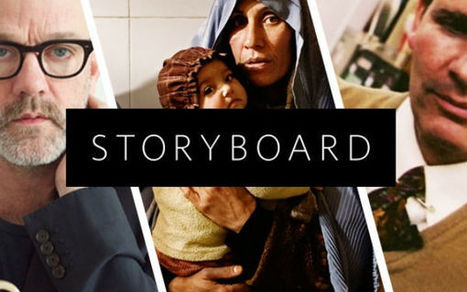 Excerpted from the article by Mashable:
"Aiming to help curate the site's vast array of content, Tumblr has launched a new initiative called Storyboard, billed as "tales from behind the dashboard."
The micro-blogging platform and social networking website will be posting regular features from those within the Tumblr community with an interesting story to tell.
Storyboard will highlight one new story each day and become a hub for in-depth conversations within its community.
Tumblr is looking for submissions, as well. If you're interested in submitting a story or idea, post it on Tumblr with the hashtag #storyboard.
"Our editors will monitor the tag and the community's interactions there, promoting stories that resonate," Tumblr said on the site. "And if your story really works, we'll ask to expand it for publication on Storyboard itself."
Read full article: http://mashable.com/2012/05/07/tumblr-storyboard/
Video Introduction to Storyboard: http://vimeo.com/41594137
Check out more: http://storyboard.tumblr.com
Via
Giuseppe Mauriello