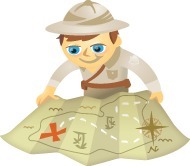 LinkedIn networking: Learn key engagement strategies and activities to build and grow your LinkedIn network.
Do you want to tap into LinkedIn's 150 million–member worldwide network?
It's important to focus on the right kinds of activities that will yield the best results.
In this article, I'll reveal five key strategies and activities you can focus on to build and grow your network.