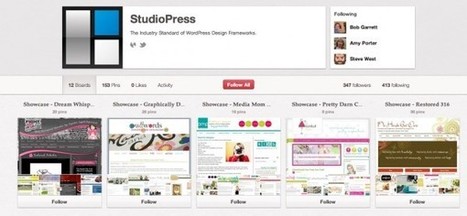 Hundreds of SEOs jumped on board the Pinterest train to take advantage of the dofollow links and heavy traffic referrals.
And…those same SEOs soon found themselves failing miserably!
These SEOs are failing because they still haven't realized what every other social network has taught us in the past few years: in order to succeed on a social network, you've got to give as much as you try to take.
We call it a social media presence for a reason: you've got to be present and active in order to succeed.
If you're only hopping on the Pinterest bandwagon for SEO benefits and nothing else, it's time to hop off.
Full Article: http://searchengineland.com/why-pinterest-is-not-your-seo-miracle-worker-117762
Via
Antonino Militello