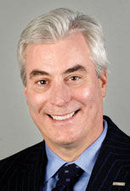 The recession continues to have an impact on economic development efforts in the Richmond region.
The Greater Richmond Partnership, a public-private regional economic development organization serving four localities in the region, said it fell short of its goals for job creation for new and existing businesses and for new business recruitment during the fiscal year that ended June 30.
But the group exceeded its goals for attracting capital investment by existing businesses in the region and for creating jobs among small or startup businesses.
"The economy is recovering at a snail's pace," the partnership said in its annual report. That has prompted the organization to more aggressively pursue marketing efforts.
The slow economic recovery "has resulted in a significant increase in our prospect pipeline," the partnership said. "However, commitments have not mirrored that effect."
In total, the partnership said it assisted 53 companies that opened operations or expanded existing operations during its most recent fiscal year.
Those investments resulted in 2,058 new jobs — some of which have yet to be filled — and about $276 million in new capital investment commitments.
"We are slowly seeing more prospect deal flow and more activity in the pipeline," said Gregory H. Wingfield, the partnership's president and CEO.
Click headline to read more--