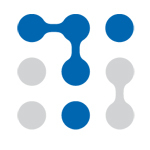 If you read Techdirt, you're almost certainly familiar with Larry Lessig, the law professor at Harvard who (among many other things) has been an avid advocate for copyright reform and campaign finance reform, an author of many books about copyright and creativity, a well-known public speaker whose presentations are stunningly compelling, entertaining and informative, and the founder of some important organizations including Creative Commons. Of course, as an expert on copyright and creativity, and someone who's actually been involved in some of the key copyright legal fights over the past decade (tragically, on the losing side), you might think that a record label would think twice before issuing a clearly bogus threat to sue him over copyright infringement. Well, apparently Liberation Music was either unaware of Lessig's reputation and knowledge, or just didn't care.

Apparently, back in 2010, Lessig gave one of his many wonderful public talks, this one called "Open," at a Creative Commons event in South Korea. While that happened a few years ago, Lessig just put video of that talk online a few months ago. In that video, which is now down (for reasons explained below), there are a few brief clips of the Phoenix song Lisztomania, which was quite popular a few years ago. When the clip was posted, it appears that YouTube's ContentID noted two possible claims: one from Viacom and one from Liberation Music, though, oddly, Lessig was only informed about the Viacom one. Lessig disputed the Viacom block, but as YouTube was about to restore the video, Liberation Music took it one step further, and filed a full DMCA claim, demanding the video be taken down and kept offline (while many people confuse them, the ContentID match is not the same thing as a DMCA claim -- without getting into the details, the DMCA claim is a bit more serious).

In response, Lessig did exactly what the law allows, and filed a DMCA counter-notice, claiming that the work did not infringe. In response, Liberation emailed Lessig directly telling him that it would be filing a copyright infringement lawsuit against him in 72 hours if he did not "retract" his counter-notice. To avoid having an immediate lawsuit on his hands, Lessig retracted the notice, but since then has teamed up with the EFF to file for declaratory judgment that the video does not infringe and (more importantly) to seek DMCA 512(f) damages against Liberation for filing a totally bogus DMCA takedown notice.
Click headline to read more--