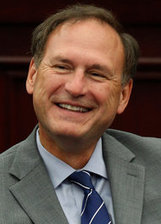 Supreme Court opinions have come down with a bad case of link rot. According to a new study, 49 percent of the hyperlinks in Supreme Court decisions no longer work.
This can sometimes be amusing. A link in a 2011 Supreme Court opinion about violent video games by Justice Samuel A. Alito Jr. now leads to a mischievous error message.
"Aren't you glad you didn't cite to this Web page?" it asks. "If you had, like Justice Alito did, the original content would have long since disappeared and someone else might have come along and purchased the domain in order to make a comment about the transience of linked information in the Internet age."
The prankster has a point. The modern Supreme Court opinion is increasingly built on sand.
Hyperlinks are a huge and welcome convenience, of course, said Jonathan Zittrain, who teaches law and computer science at Harvard and who prepared the study with Kendra Albert, a law student there. "Things are readily accessible," he said, "until they aren't."
What is lost, Professor Zittrain said, can be crucial. "Often the footnotes and citations," he said, "are where the action is."
For most of the Supreme Court's history, its citations have been to static, permanent sources, typically books. Those citations allowed lawyers and scholars to find, understand and assess the court's evidence and reasoning.
Since 1996, though, justices have cited materials found on the Internet 555 times, the study found. Those citations are very often ephemeral.
"It is disturbing that even at the Supreme Court, where creating and citing precedent is of the utmost importance, citations often fail to point the researcher to the authority on which the court based its decision," Raizel Liebler and June Liebert, librarians at the John Marshall Law School in Chicago, wrote in a second recent look at the topic, "Something Rotten in the State of Legal Citation." It was published in The Yale Journal of Law and Technology.
Even links to the Supreme Court's own Web site have stopped working. One is to a video of what Justice Antonin Scalia called "the scariest chase I ever saw since 'The French Connection.'"
Click headline to read more--