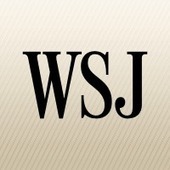 Since the site launched on Oct. 1, a number of outages in the Verizon data center have blocked customers from completing the process of
enrolling in coverage in all 50 states, including 14 that are running their own marketplaces rather than relying on HealthCare.gov.

On Oct. 29, a storage device in the data center malfunctioned and led to an outage as HHS Secretary Kathleen Sebelius testified to a
congressional committee about the rollout's troubles. Mrs. Sebelius blamed Verizon for the failures in her testimony, saying, "It is the Verizon server that failed, not HealthCare.gov."

The website was also down for a 16-hour period on Oct. 27. Other
components of the HealthCare.gov website crashed frequently after the marketplace launched.
The Department of Health and Human Services will replace Verizon Communications Inc.'s Terremark subsidiary as its web-hosting provider for the federal health-insurance marketplace, according to people familiar with the matter, presenting a new challenge to the rollout of the Obama administration's signature health-care initiative.
HHS won't renew its contract with Terremark and instead awarded a new contract over the summer to Hewlett-Packard. Hewlett-Packard will take over the HealthCare.gov web-hosting work from Verizon at the end of March.
Click headline to read more--