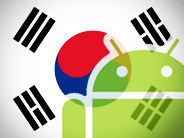 Competition regulators in Asia and Europe are ratcheting up the pressure on Google over charges of unfairly using its search dominance to compete with local rivals.
In Seoul, the Korean Fair Trade Commission, that country's antitrust agency, raided Google's offices, according to MLex, a subscription-only newsletter that focuses on European regulatory agencies. The agency raided Google's Seoul office last September, seeking information in its investigation of allegations that Google limits access to rival search engines on its Android mobile operating system.
And in Brussels, the European Union Competition Commissioner Joaquin Almunia sent a letter to Google giving it until July 2 to make its settlement offer to the agency to address its concerns that the search giant has abused its dominant market position, according to the same MLex report. Almunia said during a press conference last week that he hoped Google would offer concessions within "a matter of weeks," but did not give a specific deadline.
Google declined to comment on the raid or Almunia's ultimatum.
Click headline to read more--