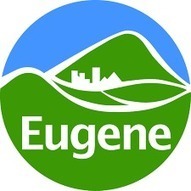 Businesses are now finding affordable connectivity in Eugene, Oregon, through a partnership between the city, the Lane Council of Governments (LCOG), and the Eugene Water and Electric Board (EWEB), reports the Register-Guard. A new pilot project has spurred gigabit Internet access in a small downtown area for as little as $100 per month.

According to the article, the city contributed $100,000, LCOG added $15,000, and EWEB spent $25,000 to fund last mile connections to two commercial locations. LCOG's contribution came from an $8.3 million BTOP grant.

The fiber shares conduit space with EWEB's electrical lines; the dark fiber is leased to private ISPs who provide retail services. XS Media and Hunter Communications are serving customers; other firms have expressed an interest in using the infrastructure.
Click headline to read more and access hot links--