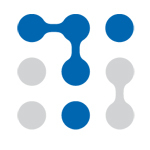 Earlier this week, we talked about a ridiculous situation in NY, where Judge Matthew Sciarrino Jr. put Twitter in a nearly impossible position if it wanted to keep fighting for the rights of its users to keep private info private.
As you may recall, the government used a non-warrant process to seek private info from Occupy Wall Street protestor Malcolm Harris' Twitter account. Earlier decisions had more or less said that Harris had no standing to block the transfer of info, and that Twitter had to hand it over. Twitter sought to appeal the ruling, but the judge announced that if Twitter didn't just hand over the info, he would charge them with contempt.
Even worse, he told Twitter to disclose its earning statements from the past two quarters (which is otherwise private info) so he could figure out how much to fine them for contempt. As the EFF notes, by ordering Twitter to hand over the info, it would almost certainly kill off the appeal, since the DA would immediately argue that the appeal was moot since it already had the info.
Click headline to read more--