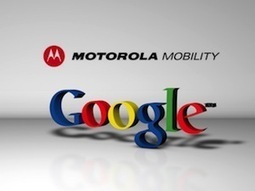 It's no longer about the patents, but the post-honeymoon period is giving Google one heck of a headache.
There's no doubt that Motorola Mobility's vast portfolio of 17,000 patents will stand Google in good stead over the ongoing litigation with Apple, but it's clear that other factors are now taking priority.
Google's move to shuffle up its dedicated smartphone-making unit should come as no surprise. "[Motorola Mobility] lost money in fourteen of the last sixteen quarters," says an 8-K filing with the U.S. Securities and Exchange Commission. Google also warned that investors should expect to see "significant revenue variability" from the company in the coming quarters.
In a nutshell, Motorola isn't turning a profit, and now Google has its patent treasure trove, it doesn't want to lose out in the long run.
Click headline to read more--