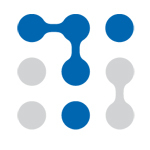 Tech companies, even those that dislike the patent system (which is many of them), still feel pressured into getting lots of patents, often for defensive purposes, to avoid lawsuits. However, as we've discussed in the past, even patents that are initially obtained for defensive purposes are a nuclear weapon problem in waiting.
Companies fail all the time, and their patents suddenly get sold off to the highest bidder -- and quite frequently these days, those are trolls. Some companies have tried to come up with unique and innovative ways to stop this potential trolling problem. For example, a few years ago, Twitter came up with the Innovator's Patent Agreement (IPA) which basically lets the engineers named on a patent issue a free license to whomever they want for the life of the patent. This is sort of an anti-troll talisman, because that engineer can simply go and give a free license to anyone a troll threatens.

While other companies haven't jumped on the IPA bandwagon, it appears a bunch of tech companies are trying something different. Google, Newegg, Dropbox, SAP, Asana and Canon have teamed up to launch the "License on Transfer Network," which is a royalty-free patent cross-licensing program, for any patent that is transferred outside of the group.
Click headline to read more--