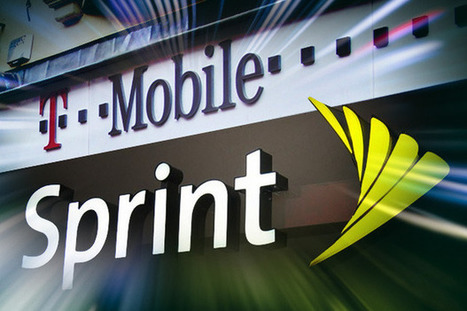 With reports out this week that Sprint and T-Mobile US are planning to announce a $32 billion merger this summer, two big questions linger: Would federal regulators approve the deal? And will T-Mobile CEO John Legere run the combined company?
Both the Federal Communications Commission and the U.S. Department of Justice would need to sign off on the agreement. In 2011, a mega deal by AT&T to buy T-Mobile was nixed by the FCC and DOJ officials, who concluded the deal was anticompetitive, and that keeping the four national carriers, Verizon Wireless, AT&T, Sprint and T-Mobile, instead of reducing that number to three, was in the public interest.
As for who would lead the combined company, unnamed parties to the talks have said T-Mobile's outspoken CEO John Legere would take the top job. Sprint CEO Dan Hesse has said in response that he wouldn't mind not taking the post, citing his age of 60 and his plans to do other things.
Sprint is about 80% owned by Japan's Softbank, and Softbank CEO and billionaire Masayoshi Son will figure prominently in any leadership decisions.
What follows are some insights, including comments from analysts, on what might happen in coming days and weeks, assuming the deal is formally announced.
Click headline to read more--