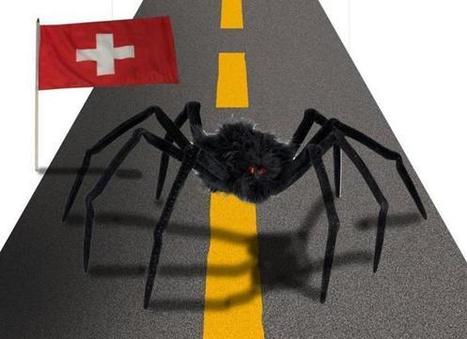 If you were skimming news articles about Net neutrality over the last few weeks, you could be forgiven for thinking the debate was over changes to interstate highway policy. Since May 15, when the FCC gave Internet service providers the right to make deals with content providers for faster service (pending a period of public comment, which lasts until Sept 10), The Wall Street Journal has cited the situation as involving "congested spots" and "moving through a tollgate." A CNN anchor described a "fast lane" on the "information superhighway." Few tried to explain the situation at all without mentioning cars, traffic, and tolls.
Net neutrality—or the principle that Internet service providers should serve up all websites with equal speed—is one of those technical, abstract issues, like health care reform or the budget, that nevertheless has serious implications for daily life. Getting people excited about it requires a good metaphor—and the trouble is, we still haven't really settled on a good metaphor for the Web itself.
Vast, complex, not exactly located anywhere, equally useful for calling your mom, reading the newspaper, playing games, or setting up a nefarious drug-smuggling ring, the Internet is tricky to conceptualize, even though almost 90 percent of adult Americans now use it. From Senator Ted Stevens's famous "series of tubes" to "cyberspace," our metaphors have generally been able to communicate either how the Web works or what we do there, but not both—and the persuasive but imperfect highway metaphor is no exception.
From the Internet's earliest days, it's been difficult to discuss without comparing it to other things. In the 1970s and early 1980s, Vinton Cerf and Robert Kahn, computer scientists at the Pentagon's DARPA wing, designed TCP/IP: the underlying protocols for the "inter-network," the global network meant to connect all local networks. Even that technical term "network" is a metaphor, tying the concept to broadcasting, telecommunications, railroads and rivers and streets, the nervous and circulatory systems of the body, and woven networks like spider webs and cloth. Although we now rarely call the Internet a "network," or even the "Net," these implications have survived.
Click headline to read more--