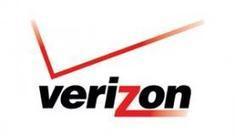 While it's not surprising that Millennials (consumers in the 16-24 year-old age group) watch a lot of TV online, it might be more unexpected that the vast majority of them haven't cut the cord, according to a new study (PDF) from Verizon Digital Media Services, the company's cloud video unit.
As a group that gravitates to multiple screens and represents about 21% of total consumer spending, Millennials spend three times as much of their TV time watching online -- 34% versus 12% among non-Millennials, VDMS found in a study that surveyed 1,000 consumers (800 Millennials and 200 non-Millennials) and based its findings in part to in-home interviews with eight selected Millennials.
But 75% of the Millennials surveyed haven't cut the cord and still pay for TV through a traditional MVPD, the study showed. And most (64%) also pay for an online streaming subscription, versus 33% of surveyed non-Millennials. Only 14% of the Millennials surveyed said they had never watched TV from an online source, versus 44% among non-Millennials.
As for how the Millennials surveyed broke down their total TV distribution time, 41% was for live TV, 34% online, 15% on the DVR, and 10% using VOD.
But broadcasters could have some reason for concern. While Millennials are generally brand loyal, not a single broadcast network made the top ten list of brand loyalties among the Millennials surveyed, VDMS said.
Click headline to read more--