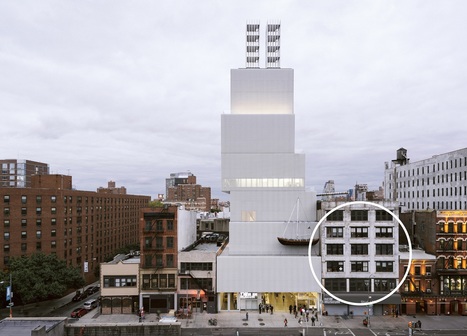 Newly-appointed director Julia Kaganskiy will be responsible for architecting, guiding, and growing this unique community. The 27-year-old is best known as the founder of #ArtsTech meetup, an events and networking community of over 4,000 Twitter-happy participants, and also served as an editor for the Creators Project, a technology series presented by Vice and Intel.
Kaganskiy comes to the New Museum's Lower East Side as the digital-era incarnation of the neighborhood's most famous urban organizer, Jane Jacobs. Jacobs brought the Lower East Side's diverse resident population together over rights, rents and the beauty of neighborhood spaces; Kaganskiy convenes the information economy equivalent: an eclectic community of artists, technologists, designers and thinkers cultivating collective knowledge for a more artful and more efficient city.
With physical space (11,000 square feet of it) and generous funding, NEW INC will offer more opportunities for dedicated community growth, and more opportunities for Kaganskiy to develop what she calls "the defining aspect" or her approach with ArtsTech: bringing disparate communities together.
Click headline to read more--