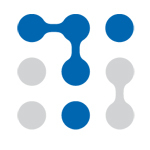 It's pretty clear at this point that after nearly a decade of histrionics and hyperbole on all sides that the definition of net neutrality has been somewhat warped. That's in no small part thanks to the larger carriers like AT&T and Verizon, who have consistently done their best to argue that they need to be allowed to engage in "creative" and "innovative" new pricing (read predatory price gouging) or they simply won't invest in the networks of tomorrow. Between the recent peering debates and Verizon's defeat of FCC neutrality rules things are as murky as ever.

Verizon's defeat of the FCC's neutrality rules was a double-edged sword for the company. On the one hand, they killed the rules (which they helped craft with Google and AT&T, and as a result did little), but on the other end, their real goal was to kill FCC authority to regulate broadband for good. Instead, the court re-enforced that the FCC does in fact have some (albeit shaky) authority to regulate broadband providers and impose neutrality rules, they just have to argue their case differently. All in all, things are murky as hell on the net neutrality front, but apparently not for Verizon CEO Lowell McAdam:
"McAdam addressed the U.S. Federal Communications Commission's proposed net neutrality rules during a conference call about the company's acquisition of Vodafone's 45 percent stake in Verizon Wireless. The FCC's move this month to resurrect net neutrality rules should provide "clarity" for the broadband industry, said McAdam, whose company successfully challenged an old version of the regulations in court."
So McAdam apparently believes by throwing a stick in the spokes and killing the existing neutrality rules (which again, most ISPs liked because they did little to nothing, and didn't touch wireless), his company has brought "clarity." But what McAdam thinks is the most important thing for people to take away from the neutrality discussion is that paying Verizon increasingly more money is the truly important part:
Click headline to read more--