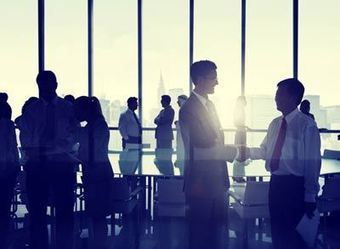 On January 30, the Co-op business development pioneers in New York City recently shared their successes and discussed their needs in building infrastructure and planting the seeds of a democratic work movement. Federation of Protestant Welfare Agencies (FPWA), a 90-year-old nonprofit with the mission to "strengthen human service organizations and advocate for just public policies," hosted a standing-room-only conference titled "Worker Cooperatives: Jobs for New York City's Future."
The conference brought together leaders of New York City's nascent worker cooperative movement to discuss how to grow the sector in NYC. The conference also celebrated the release of a report entitled "Worker Cooperatives for New York City: A Vision for Addressing Income Inequality, authored by FPWA's Senior Policy Analyst, Noah Franklin, which is a blueprint for developing a strong worker co-op sector in NYC.
Worker cooperatives are democratic, worker-owned, worker-managed businesses. Worker co-ops have the potential to address many of the immoral and inefficient shortcomings of capitalist workplaces. In worker cooperatives, democratic worker-owners own and manage their own enterprises so they are highly motivated to create successful businesses in which the work is fulfilling, sustainable and meets the economic needs of both the worker-owners and their community.
Jobs in worker co-ops are usually higher paying, more stable and have better benefits than comparable jobs in traditional businesses. Worker co-ops tend to be both good stewards of the environment and vested in their community. Moreover, though challenging, workers like to be their own boss.
Steven Greenhouse, The New York Times labor and workplace reporter and author of The Big Squeeze: Tough Times for American Workers opened the conference with an overview of the current precarious predicament of the US working class. He stated, "There is a growing realization that something is seriously broken in the economy. Prosperity is not flowing to the nation's workers." Median household income in the United States has fallen 11 percent since 2000. Successful companies such Boeing and Caterpillar are not sharing their prosperity with workers.
In fact, they are demanding concessions from workers under the threat of plant closings. The most common jobs in the United States are now service sector jobs at companies like Walmart and McDonalds. Service sector jobs tend to be poorly paid, part-time, and have no health or retirement benefits. In addition, a worker's schedule and the number of hours she works often changes from week to week.
Thus, for many service workers, both their families' finances and schedules are unstable and unpredictable. In NYC, the gap between rich and poor is tremendous. According to recent Census data, the mean annual income of the bottom fifth of households is $8,993 and the highest fifth make on average $222,871 a year.
Conference participants described concrete examples of worker cooperatives creating stable, relatively high-paying jobs with benefits in which workers control the implementation of work.
Click headline to read more--