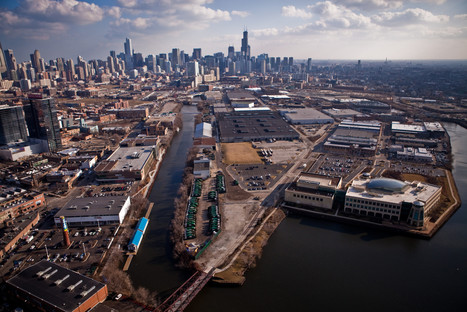 Chicago will be the site of a digital manufacturing institute backed by $70 million in federal money and another $250 million in private and other government funding, giving the city, once a factory town, a better chance to re-establish its credentials as a modern maker of things.
The decision, to be announced officially Tuesday by President Barack Obama, was hotly anticipated by city and state officials who recognized the opportunity to jump-start high-tech manufacturing as a core component of Chicago's economic vision. The city, while still home to some manufacturing, is these days better known for its financial markets and convention business.
Chicago competed against several other regions of the country in a bidding process run by the Defense Department. White House officials said 41 companies, 23 universities and labs, and other organizations are involved in the consortium that won the competition.
The idea behind the institute is that manufacturing is being transformed by digital design, which replaces the draftsman's table with the capacity to work and create in a virtual environment.
The city envisions the institute focusing on projects such as producing a faster and cheaper next-generation aircraft engine, drastically reducing the amount of scrap material associated with small manufacturing runs and speeding the design process among far-flung suppliers.
"This is clearly, without a doubt, one of the most significant things to secure Chicago's long-term economic future," Mayor Rahm Emanuel said in a Saturday interview. "It is the best insurance policy you can buy, which is major research capacity."
Click headline to read more--