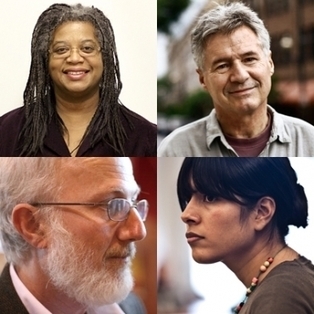 Small Internet providers that have been trying to tap federal funds to serve hard-to-reach rural customers are going to get a crack at some of that money, but their first step will be convincing the Federal Communications Commission there's demand for the funding.
Last week the FCC voted to launch an experimental program to allow surplus from the Connect America Fund to go to rural broadband providers that hadn't previously been eligible for the support. The money will pay for pilot projects to help the FCC learn what approaches work best for expanding broadband service in rural areas.
How much money will go into the pilot projects? The FCC hasn't decided yet. And here's the catch: The commission is going to wait to see how many broadband providers are interested in the new source of support before they determine the overall funding for the experiment.
"I think if we see a big expression of interest, we'll set a bigger budget," said Jonathan Chambers, the chief of the FCC's Office of Strategic Planning and Policy Analysis. "We've got to hear from folks first, and I think we will. ... But if we don't hear anything, we'll learn something."
Rural broadband advocates say the field is up to the challenge.
"This is a chance to show the FCC that there's a lot of interest among rural providers for this funding," said Edyael Casaperalta, coordinator of the Rural Broadband Policy Group and on staff at the Center for Rural Strategies (which publishes the Daily Yonder).
In 2010, the FCC restructured the Universal Service Fund and established the Connect America Fund as part of the National Broadband Plan. The fund is supposed to help telecommunications companies make the transition to new technology like broadband, especially in harder-to-reach areas like rural communities.
But the funding has been available only to large "incumbent" telecommunications providers like AT&T and Verizon. Some of those companies have turned down Connect America funding because they didn't like the rules that came with the funding, Casaperalta said.
That left some money sitting unused in the fund.
In the meantime, groups that were anxious to provide broadband in rural areas couldn't get access to the support because they weren't eligible for the Connect America Fund, Casaperalta said.
The new FCC experiment is looking for "diverse" rural organizations to tell the commission how they would invest Connect America Fund money in rural broadband projects. That opens potential applicants up to nonprofit organizations, cooperatives, municipal or tribal governments and private businesses, for starters.
Chambers at the FCC said the initial "expression of interest" isn't a complex document. The FCC wants to hear who is interested in applying for support, what homes or institutions they want to serve and an estimate of the cost to get the job done.
Click headline to read more--