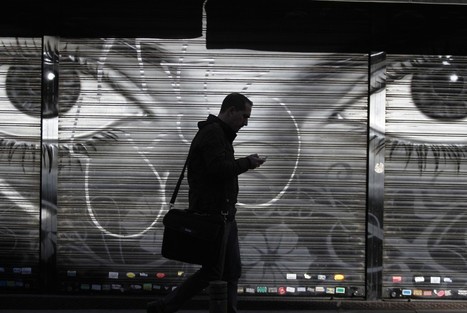 The cellphone encryption technology used most widely across the world can be easily defeated by the National Security Agency, an internal document shows, giving the agency the means to decode most of the billions of calls and texts that travel over public airwaves every day.
While the military and law enforcement agencies long have been able to hack into individual cellphones, the NSA's capability appears to be far more sweeping because of the agency's global signals collection operation. The agency's ability to crack encryption used by the majority of cellphones in the world offers it wide-ranging powers to listen in on private conversations.
U.S. law prohibits the NSA from collecting the content of conversations between Americans without a court order. But experts say that if the NSA has developed the capacity to easily decode encrypted cellphone conversations, then other nations likely can do the same through their own intelligence services, potentially to Americans' calls, as well.
Encryption experts have complained for years that the most commonly used technology, known as A5/1, is vulnerable and have urged providers to upgrade to newer systems that are much harder to crack. Most companies worldwide have not done so, even as controversy has intensified in recent months over NSA collection of cellphone traffic, including of such world leaders as German Chancellor Angela Merkel.
The extent of the NSA's collection of cellphone signals and its use of tools to decode encryption are not clear from a top-secret document provided by former contractor Edward Snowden. But it states that the agency "can process encrypted A5/1" even when the agency has not acquired an encryption key, which unscrambles communications so that they are readable.
Click headline to read more--