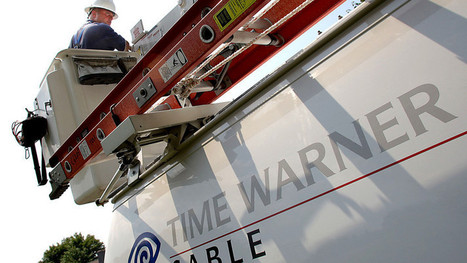 Charter Communications Inc. is preparing an offer letter to acquire Time Warner Cable Inc. for less than $135 a share, according to a person with knowledge of the matter.
Charter will offer cash and stock, in a so-called bear-hug letter to Time Warner Cable as early as next week, according to the person, who asked not to be identified because the negotiations are private.
Charter, the fourth-largest U.S. cable company, could generate as much as $1 billion in annual cost savings with better deals on programming and by cutting overhead, said Matthew Harrigan, an analyst with Denver-based Wunderlich Securities Inc. Still, it would be risky for the company to bid too high for Time Warner Cable, which is losing video subscribers to competitors including AT&T Inc.'s U-verse and Verizon Communications Inc's FiOS.
"Time Warner Cable continues to lose subscribers and customer service issues continue to be deteriorating," Harrigan said in a telephone interview. "It's not going to be easy to fix."
Click headline to read more--