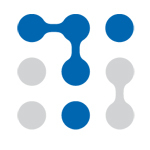 Remember the supposedly "independent, outside experts" that President Obama had invited to be on a task force to review the NSA's surveillance? The same task force that was actually set up by and reported to director of national intelligence James Clapper? The one that was actually made up of intelligence community insiders, who kicked things off by having two of its key members not bother to to show up for a meeting with civil libertarian groups?

Right. So their report is "due" to be delivered this Sunday, and some of the details have leaked. While the Wall Street Journal suggested that the recommendations would "constitute a sweeping overhaul of the National Security Agency", almost everyone looking at the details suggests something completely different. Instead, it's looking a lot more like some stern language accompanied by cosmetic changes that "leave spying programs largely unchanged." For example, it appears to recommend that bulk collection of metadata continue, but potentially with that data residing at the telcos, instead of in the NSA's own databases.

If that sounds familiar, it's because this is exactly the "concession" that NSA boss Keith Alexander himself proposed. When the task force is directly pitching the same "solution" the NSA's own boss has proposed, that's hardly a "sweeping overhaul".
Click headline to read more--