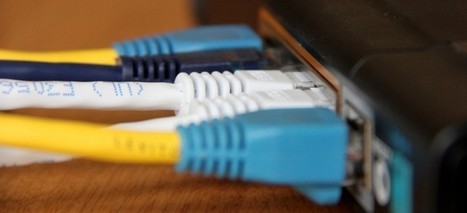 Christopher Carrie loves rolling up his sleeves and streaking his arms with dirt to tend to his beloved camellias and crocuses, some of the flowers growing in his garden in the shadows of the Great Smoky Mountains. But after washing his hands, the professional landscaper can often be found inside tapping his fingers on the keyboard, waiting for his gardening blog to load.
His home outside Clyde, N.C., lies past the end of the broadband line, so the quality of his blogging hinges on a series of satellites suspended hundreds of miles above his humble cabin in the woods.
Relying on the satellites often makes blogging more difficult than it should be, Carrie said. His frustration is shared by many who live in the state's rural regions.
He's given up on using the Internet for much other than loading text and small photos. Video and multimedia elements aren't an option.
"I'm not able to literally join in the conversation that people are having about these things like the 'Daily Show' or clips from CNN, because I can't watch them with my Internet speed," he said. "I'm not the type of person who would say something about something I haven't seen. It does put me at an disadvantage in terms of being connected and having conversations with other people online."
In the wake of the Internet's 50th birthday, some wonder if the egalitarian principles it was founded on are being sustained, said Steve Wozniak, Apple co-founder and Fusion-io chief scientist.
"I'm very worried about the rather few gatekeepers altering our Internet experience from the egalitarian ideal of equal access to everything," Wozniak said. "For any person, there are only one or two choices for broadband, and regulation is appropriate in cases of monopolies or oligopolies. Otherwise, it is too easy for them to abuse their monopoly position."
Click headline to read more--