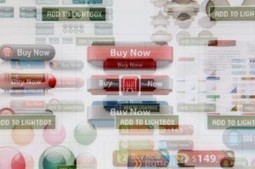 What's more dangerous to consumer well-being, sponsored content or the intervention of the Federal Trade Commission? On Wednesday, the agency held a conference, "Blurred Lines: Advertising or Content," to "discuss native advertising," as the New York Times put it. The event attracted several hundred "advertisers, academics and media executives," who listened to the agency's views about native advertising — or sponsored content, infomercial, or advertorial, as some call it — those Web ads that are designed to look like editorial content, not ads.
Many if not most top editorial sites offer sponsored content, including the Washington Post, Huffington Post, Slate, Techmeme, Business Insider, Forbes, BuzzFeed, the Boston Globe's Boston.com, the Atlantic, and others, and the list of advertisers includes such household names as IBM, Jet Blue, Pillsbury, Purina, Columbia Sportswear, Dell, UPS, McDonalds, and BMW. The Times piece acknowledges that it, too, will soon be joining the sponsored content caravan that brought publishers about $1.5 billion last year.
When convening a conference to "discuss" something or other, the FTC (or other regulatory entities) is almost never in pursuit of discussion — any more than a police officer who says he just wants to talk. Such conversational assemblies usually become venues in which the agency can issue a veiled threat, either directly or indirectly, to its targets, instructing them sotto voce that unless they change their ways they'll suffer the agency's wrath. The regulatory playbook usually dictates that the agency promise targets that unless they start observing "voluntary" restrictions, the agency will have to request legislative authority to make restrictions mandatory. Nothing can be "voluntary" if somebody is threatening to make it mandatory, but the gambit works nine times out of ten.
The FTC Chairwoman Edith Ramirez didn't make the "voluntary" threat, but she didn't need to, as it was inscribed in her talk.
"While native advertising may certainly bring some benefits to consumers, it has to be done lawfully," Ramirez said. "By presenting ads that resemble editorial content, an advertiser risks implying, deceptively, that the information comes from a non-biased source." The law gives the FTC the power to police deceptive advertising and marketing, a power that it routinely draws on, so Chairwoman Ramirez alluding to deceptive advertising can be read as a prelude to legal action.
Click headline to read more--