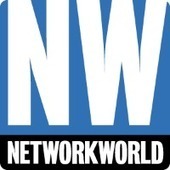 There are currently several million smartphones certified to run on a "HotSpot 2.0" Wi-Fi network. In November, about 400 of them finally got a chance to do so -- in Beijing, China.
Attendees at a carrier Wi-Fi conference found that their smartphones, from different "home" carriers, automatically authenticated with and connected securely to a Cisco Wi-Fi network hosted by China Mobile.
The next big public demonstration of what's confusingly referred to as both Hotspot 2.0 and Next Generation Hotspot (NGH) will be in February 2014: an estimated 75,000 attendees at the next Mobile World Congress in Barcelona will be able to take part.
But don't hold your breath waiting for a HotSpot 2.0 near you, unless you are visiting Boingo's network at O'Hare airport in Chicago or you are a Towerstream user in New York City, the only two, still limited deployments in the U.S. While the technical details have been sorted out, including a Wi-Fi Alliance equipment certification program, networking companies, carriers, and mobile operators are still haggling over Wi-Fi roaming agreements and puzzling over how, or whether, to make money from it.
Click headline to read more--