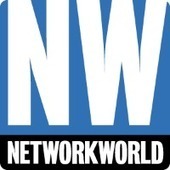 The wireless world is evolving rapidly in response to the explosion of intelligent devices, applications and data, and the IEEE 802.11ad standard, commonly known as WiGig, is poised to help.
WiGig is a step change from the 802.11 evolution we have witnessed over the last 10 years, adding a new frequency band, 60 GHz, to existing products: 802.11n operates in the 2.4-GHz and 5-GHz bands, while newer 802.11ac products operate in the 5-GHz band.
By enabling the emergence of tri-band products -- such as 802.11n/ac + 802.11ad -- WiGig opens the door to exciting applications and makes it more possible for all intelligent devices to be connected through a high speed Wi-Fi network.
But, we get ahead of ourselves. First, let's see what WiGig is all about.
Click headline to read more--