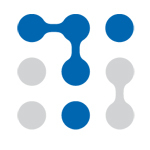 Ed Snowden has briefly stepped up to the mic to rebut Dianne Feinstein's claims that the NSA's bulk phone records collections are "not surveillance." While he didn't specifically name Feinstein, it's pretty clear who his comments are directed towards, what with the senator putting in overtime over the past few weeks defending the agency's cherished but useless Section 215 haystacks that are definitely not collections (according to the Intelligence Dictionary.)
"Today, no telephone in America makes a call without leaving a record with the NSA. Today, no Internet transaction enters or leaves America without passing through the NSA's hands," Snowden said in a statement Thursday.

"Our representatives in Congress tell us this is not surveillance. They're wrong."
Her op-ed for the USA Today stated the following:
The call-records program is not surveillance.
Why is it not surveillance? Feinstein claimed, in direct contradiction to someone who's seen most of the inner workings of the agency's programs, that because it doesn't sweep up communications or names, it isn't surveillance. Also, she pointed out that surveillance or not, it's legal. So there.

Maybe Feinstein considers the term "surveillance" to mean something closer to the old school interpretation -- shadowy figures in unmarked vans wearing headphones and peering through binoculars.

Of course, this kind of surveillance contained many elements completely eliminated by the combination of the PATRIOT Act, the FISA Amendments Act, and a very charitable reading of the Third Party Doctrine. You know, the sort of stuff those shadowy men used to utilize: warrants, targeted investigations, reasonable suspicion, a grudging working relationship with the Fourth Amendment…

That's all gone now.
Click headline to read more--