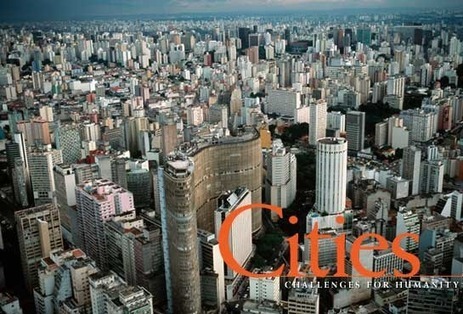 There once was a time when big cities thrilled and amazed people. "It is the metropolis of the universe, the garden of the world," Ibn Khaldun, the Arab historian, wrote of Cairo in 1382. English traveler Thomas Coryat described Renaissance Venice as a "beautiful queene." French artist Marcel Duchamp, in 1915, called New York City "a complete work of art." Since their appearance about 3000 B.C., cities have always been the natural center of everything that mattered: the temple, the court, the market, the university. And for anyone with a particle of ambition, there is little choice. Shakespeare left Stratford to go to London, after all; not the reverse.
Of course, your own city may not immediately inspire words like "peerless" or "paradise." Even though cities have been the fountains of civilization, many thinkers, from Rousseau to Jefferson to Thoreau, have regarded cities as the source of corruption and evil. The universal myths of earliest Edens are always set in the country; the city is what happens after sin sets in.
However urban life strikes you, cities worldwide have been growing ever more rapidly. Some of this growth has occurred in the developed world—Las Vegas, for example, grew by 83 percent in the nineties. But the most dramatic increase has been in the Third World. Almost all the world's population growth over the next 30 years will take place in the cities of developing countries. By the year 2030, for the first time in history, 60 percent of the world's people will be living in cities....

This is actually good news in some ways. "Cities are the fundamental building blocks of prosperity," says Marc Weiss, chairman of the Prague Institute for Global Urban Development, "both for the nation and for families." Industrial and commercial activities in urban areas account for between 50 and 80 percent of the gross domestic product (GDP) in most countries of the world.
"There's the crazy notion that the way to deal with a city's problems is to keep people out of them," Weiss continued. "But the problems of rural life are even more serious than those of the city." For better or worse, urban-watchers are clear on one point: The quality of life for most people in the future will be determined by the quality of cities.
Click headline to read more--