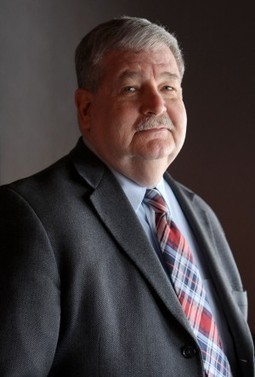 About a year ago, the South Suburban Mayors and Managers Association attended a Broadband Communities Economic Development Conference in Danville, Va. At about the same time, we were negotiating contracts here for fiber broadband construction.
Now, just a year later, much of that construction is complete. And, after hearing about our work to bring fiber to the Southland, Broadband Communities is bringing the conference to the Tinley Park Convention Center, one of our new key anchor sites in the fiber network.
"Building on the success of our first regional conference on broadband and economic development last November in Danville, Broadband Communities will host its second regional conference in Chicago on Nov. 5-7, 2013," said conference Chairman Jim Baller. "The conference will focus on the extraordinary experiences of dozens of communities in America's Midwestern heartland, including Illinois, Indiana, Iowa, Kansas, Michigan, Minnesota, Missouri, Nebraska, North Dakota, Ohio, South Dakota and Wisconsin."
During the conference, the new fiber network is scheduled to go live Nov. 6 at the convention center in a special lighting or ribbon-cutting ceremony. That's following a keynote address by Illinois Gov. Pat Quinn, a leading advocate of broadband, open data and advanced technology. He also will be recognized with a special "Gigabits for Growth" award.
Another conference highlight includes the Chicago Southland Fiber Network story. The CSFN project is a collaboration among state and local agencies, including SSMMA, Cook County, the state of Illinois and the Illinois Department of Transportation, to link infrastructure in south suburban Cook County through a fiber optic backbone bordering the Interstate 57 corridor.
The conference also will feature an array of other broadband workshops and panels including education and distance learning, telemedicine, precision agriculture, municipal and public safety initiatives, financing networks, using broadband to create jobs, helping small and medium businesses grow with fiber and more.
Click headline to read more--