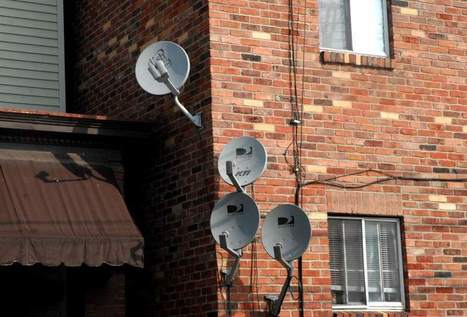 Lacking on-demand service and a lineup of high-definition channels, Pitcairn Community Cable is struggling to keep up with its deep-pocketed cable and satellite TV competitors.
The number of subscribers has fallen to less than 600, and borough officials hope to sell what may be Pennsylvania's last municipally owned cable TV service to a larger provider.
A meeting was held last week with Comcast Corp. to discuss a potential buy out, but as of this week no deals had been made, said Councilman Kevin Dick, who leads the cable committee. The company, which is managed out of the borough building, hasn't been very profitable, he said, and the cost of programming is escalating.
"Since I've been involved, I haven't seen it make much money at all," Dick said. "There has been a steady decline in profit. The company is in the red" as it works to pay off a loan for cable upgrades.
Comcast Spokesman Bob Grove declined to comment Tuesday on whether the company was negotiating with the borough.
Established in the 1950s, Pitcairn Community Cable flourished for decades as the only source of cable TV in the borough.
"Because of Pitcairn's location in the valley, it's hard to get a TV signal," Council President John Prucnal said. "The citizens couldn't receive a signal and only got three channels."
The cable service began with some makeshift equipment on top of a hill, on land the borough solicitor owned.
"They put telephone poles in the ground and put old house antennas down, and ran wires down from there into Pitcairn," Councilman Orelio "Rollo" Vecchio said.
At one point, no competitors were allowed in town, Prucnal said. "Then, the satellites came out. We lost a few customers to them, and then Verizon got their foot in the door, and we lost a big majority of customers."
Verizon Communications Inc. has offered its FiOS fiber-optic service in Pitcairn for about three and a half years, company spokesman Lee Gierczynski said. Pitcairn officials approved a franchise on Dec. 23, 2008.

Click headline to read more--