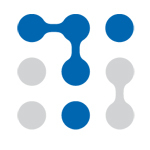 Back in April, we noted that the Canadian government has been trying to muzzle various groups in the country, including librarians and scientists. It now seems that some scientists have had enough, as the Guardian reports:
Researchers in 16 Canadian cities have called protests on Monday against science policies introduced under the government of Stephen Harper, which include rules barring government researchers from talking about their own work with journalists and, in some cases, even fellow researchers.
Nor are these just a one-off, since they build on earlier protests:
"The rallies, on university campuses and central locations in Toronto, Ottawa and Vancouver as well as other cities, will be the second set of protests in a year by government scientists against the Harper government's science policies.

Like last year, protesters have been asked to wear white lab coats on Monday. "
There's also a new group called Scientists for the Right to Know:
Click headline to read more--