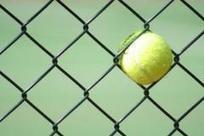 According to Comcast, the U.S. Court of Appeals has declined en banc review of the Tennis Channel decision.
In July, Tennis Channel filed a petition for full court (en banc) review of a three-judge panel decision from the court May 28 that Comcast did not violate the FCC's program carriage rules by keeping Tennis on a sports tier rather than give it the wider distribution Tennis had sought.
In writing for the majority, Judge Stephen Williams said in May that the commission "has nothing to refute Comcast's contention that its rejection of Tennis' proposal was simply a straight-up financial analysis."
In essence, the court was agreeing with Comcast that Tennis had not shown how its proposal of wider carriage provided any business benefit to the cable operator that it would be forgoing to favor its own co-owned networks. The full court chose not to review that decision, Comcast said Comcast on Wednesday.
"The D.C. Circuit Court of Appeals found 3-0 that Comcast did not discriminate against the Tennis Channel. We are gratified the full court agreed with the panel's decision," said Comcast spokeswoman Sena Fitzmaurice.
Cable operators are allowed to discriminate in carriage so long as it is not for anticompetitive reasons.
Tennis Channel said it was not done challenging the decision.
Click headline to read more--