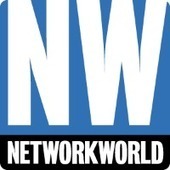 Power-over-Ethernet networks inject power to the LAN cable to power attached devices, which turns out to be handy for IP-based surveillance systems. The same LAN cable that carries the IP video traffic can power an IP camera up to 330 ft. away.
PoE switches fall into three basic categories: unmanaged, smart and managed.
Unmanaged switches provide basic connectivity between networked devices at a low cost. However, they aren't capable of changing settings or functions. They tend to be easy to use and good for simple connectivity only.
Smart switches have a Graphical User Interface (GUI) with easy-to-understand controls, and are managed via a web browser. They provide intuitive guidance to users and are ideal for those who have no advanced network training.
Fully Managed switches have a GUI, and also a more technical Command Line Interface (CLI), which allows network administrators to create scripts to program and manage multiple switches. They support advanced networking features that are often beyond the needs of an IP surveillance network.
When designing an IP Surveillance network, it makes smart sense to step up from an unmanaged PoE switch to a Smart PoE switch. For just a small increase in cost, network administrators can gain significant added capabilities, tools and benefits for their surveillance networks.
Click headline to read more--