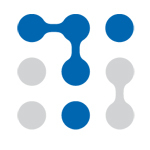 One of the key claims that defenders of the NSA bulk data collection keep making is that the program was necessary to stop various terrorist "events" (note the careful choice of the word "events" rather than "attacks"). In fact, last week in arguing against the Amash Amendment, Rep. Mike Rogers directly claimed that "54 times this and the other program stopped and thwarted terrorist attacks." Of course, as we pointed out, he carefully added the "and the other program" to make it seem like the bulk data collection program being debated was necessary.
Amazingly, that claim of 54 terrorist "events" is significantly more than what intelligence officials have claimed. They say it's more like 13. Yet, yesterday, Senators Ron Wyden and Mark Udall both said that there was no evidence to support this, and at this morning's Senate Judiciary Committee hearings about the surveillance program, Senator Patrick Leahy was fairly direct in making it clear that what Rogers claimed last week was completely bogus:
"If this program is not effective, it has to end," Leahy said, noting that a classified list of uses of the phone record program "does not reflect dozens or even several terrorist plots that Section 215 helped thwart or prevent, let alone 54 as some have suggested."
Perhaps Rep. Mike Rogers' staffers -- rather than threatening me with bogus defamation claims -- should focus on having their own boss not mislead Congress and the American public. Wouldn't that be nice?
Click headline to read more--