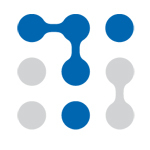 The ongoing court battle over warrantless cell phone location tracking continues and the latest decision is another setback for the Fourth Amendment. The Fifth Circuit Court of Appeals held that individuals have no reasonable expectation of privacy over their location data. The decision states that location data is a "business record" created by private companies with the implicit consent of cell phone users and therefore are not subject to privacy protections.
[C]ell site information is clearly a business record. The cell service provider collects and stores historical cell site data for its own business purposes . . . the government merely comes in after the fact and asks a provider to turn over records the provider has already created.
The rationale is that cell phone companies are not required by the government to create or retain this data and that citizens are not required by the government to carry or use cell phones, thus making this data subject to the Third Party Doctrine and removing any expectation of privacy.

This rationalization goes counter to the recent NJ Supreme Court decision (unrelated other than in subject matter), which found that location data should be subject to privacy protections for nearly the same reason. Although cell phones aren't in any way "mandatory," the court stated that no one uses a cell phone with the intent of creating a location-specific metadata trail for law enforcement to scoop up without a warrant.
Click headline to read more--