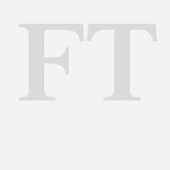 Qualcomm is to acquire a stake in Alcatel-Lucent as part of a far-reaching partnership agreement to develop the next generation of smaller mobile cell transmitters capable of coping with the rapid increase in mobile data.
The deal between the US chipmaker and the struggling French telecoms equipment group will be worth more than €100m in total research and development expenditure, according to a person familiar with the terms.
Qualcomm would take a stake in Alcatel-Lucent as part of the deal in a move to show the alignment of interests of the two companies, the person said, although the exact share would not be revealed.
The stake is to be added gradually and will be below the 5 per cent disclosure threshold, meaning the move is more symbolic of a wider partnership than financially motivated.
The agreement to develop mobile "small cell" technology, which will be announced with Alcatel-Lucent's second-quarter results on Tuesday, is the first partnership deal under the strategic plan devised by Michel Combes, chief executive, who joined the French technology group in April.
An important part of the plan is to overhaul the research and development teams. One immediate worry of the new management was that resources had been focused on outdated technology. Mr Combes said the group would find "best in class" partners to work on new technology, in particular among US groups.
The two companies will commit to a jointly funded R&D programme, with Qualcomm also providing chips and software.
Analysts say small cells will become an important part of mobile networks. They allow operators to cover areas of high data use such as shopping malls or even households without having to erect a mobile mast. Small cells, which can be smaller than a shoebox, bring mobile coverage as close to the user as possible.
Click headline to read more--