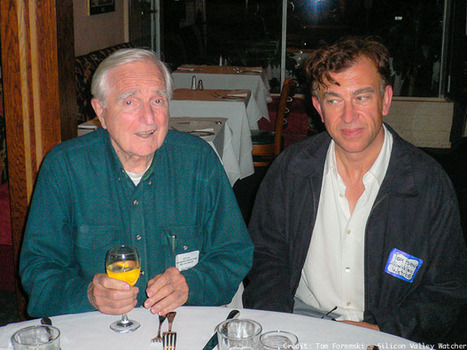 Tributes to the genius of computer pioneer Doug Engelbart are flooding the web following the announcement of his death at the age of 88. Yet in the final four decades of his life no one would fund him and he felt he had wasted the last years of his life.
His work transformed the way people use computers today by making them accessible and "personal." His seminal demo of computer graphical user interfaces using a mouse and keyboard transformed people's careers and changed the course of their lives -- even for those that weren't there but heard about it from others! [Doug Engelbart 1968 Demo]
However, despite all the accolades and testaments to his genius, Silicon Valley largely ignored him and he spent decades trying to find funding for his ideas, and even someone just to listen to him.
I met him in June 2005 following an event hosted at Xerox Palo Alto Research Center (PARC) in 2005 celebrating the book launch of John Markoff's, What the Dormouse Said: How the Sixties Counterculture Shaped the Personal Computer Industry.
Click headline to read more--